Season 3 Episode 3 Jun 20, 2017
So You've Been Robbed
This week on the Sub Pop Podcast we hear from musicians about something that's all too common: getting your gear stolen! It happened to Sonic Youth! It happened to Dick Stusso! It happened to Ishmael Butler! Mark Arm is in the mix somewhere!
As is way more common than not, this episode is brought to you by Sub Pop Podcast hosts/producers Alissa Atkins and Arwen Nicks from the Sub Pop Podcast Closet of Phantastical Things.
---
Show Notes
It seems like you can't go a week without Facebook™ telling you about a band getting their gear stolen (unless you aren't on Facebook… ask me how). It happens on tour (ask Chastity Belt). It can happen that you have a storage space with 20+ years of musical equipment, ephemera, and life-stuff, and that gets broken into (ask Mike Kunka). It can happen when you leave your guitar in the back seat of your automobile and run into the convenience store for a Slush Puppie.
(If you're paying close attention to my link-style, you can see I'm trying to tell you that The Sub Pop Podcast has addressed the issue of your stuff getting stolen before. In season one. It is highly recommended listening, if I can say that.)
In this episode, we heard from a large assortment of people. Who are they?
Who? #1: Ishmael Butler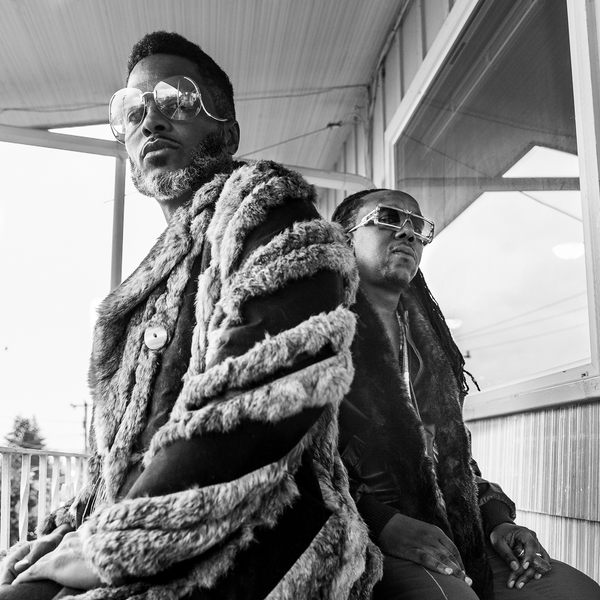 Ishmael Butler, a/k/a Palaceer Lazaro, f/k/a "Butterfly" is in the group Shabazz Palaces. And what do you know? Shabazz Palaces is putting out two records on the same day this summer (July 14, 2017, to be exact). Find Quazarz: Born on a Gangster Star here, and find its friend Quazarz vs. The Jealous Machines here. Both, without saying, highly recommended.
Ish is one third (1⁄3) of Digable Planets as well.
Who? #2: Nick Russo a/k/a Dick Stusso
SPOILER ALERT>>. There aren't really any links for Nick a/k/a Dick because his album isn't out because it was stolen.
Who? #3: Kimberly Morrison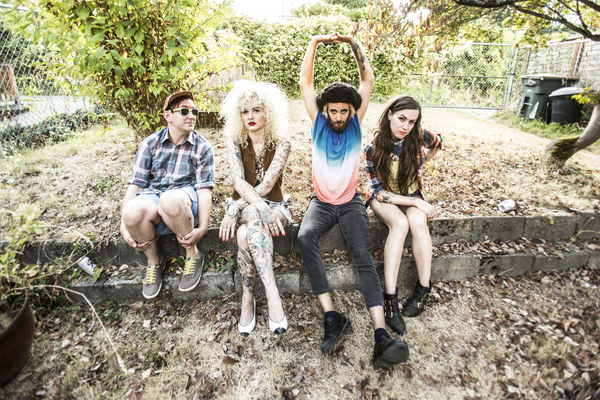 Kimberly Morrison is currently in Gazebos but she used to be in The Dutchess & the Duke and also was in Unnatural Helpers making her possibly the person in the most Hardly Art bands.
Who? #4: Pete Capponi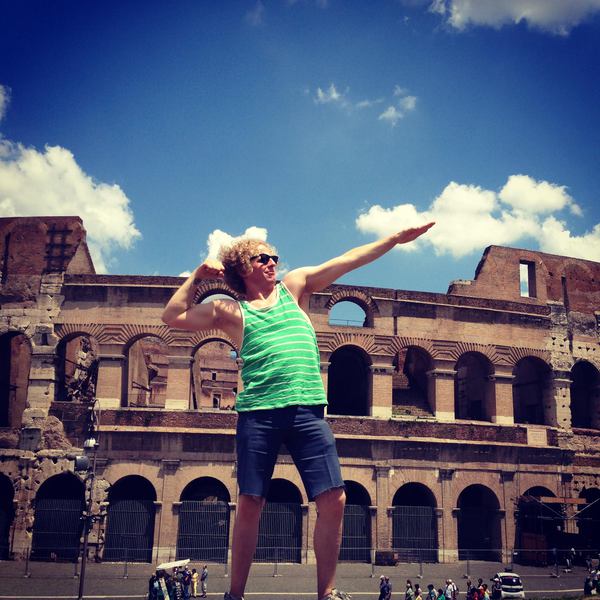 Pete Capponi is an interesting dude. He founded Pizza Fest, used to be in The Intelligence and is now in SSDD and a band called Stallion, which is a band/performance project?
The big question, which might not ever be answered is: is Pete doing a Hulk Hogan pose or is Hulk Hogan doing an Arnold pose? Can you be the judge?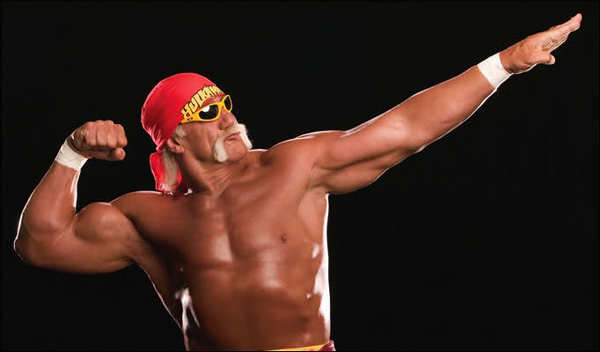 Who? #5: Zane Williams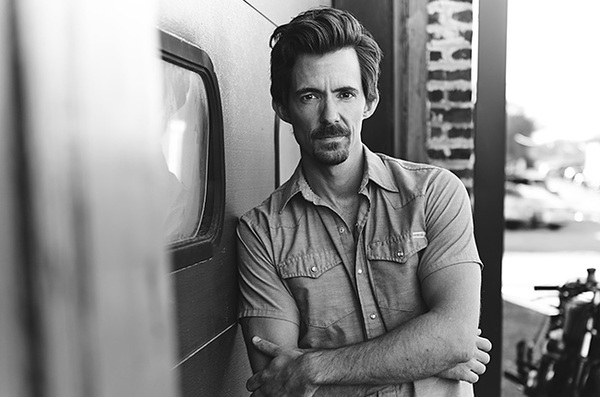 Zane Williams plays country music and is from Texas.
And some info about the DeWALT Mobilelock. If you're in a band, think about it. (Sub Pop does not, nor do the officers or board of Sub Pop, endorse the DeWALT Mobilelock.)
Who? #6: Laura Donelon at MusicPro
Finally, insurance. Two options for musician's insurance are MusicPro, which we heard about from Laura Donelon, and Clarion, which we did not hear about.
Insurance: it seems like a reasonable idea.
(Sub Pop does not, nor do the officers or board of Sub Pop, endorse any particular musician's insurance, or even the concept of insurance.)
Who? #last: Mark Arm
SPOILER ALERT>>.
This isn't Mark Arm's guitar, and he's not happy about it.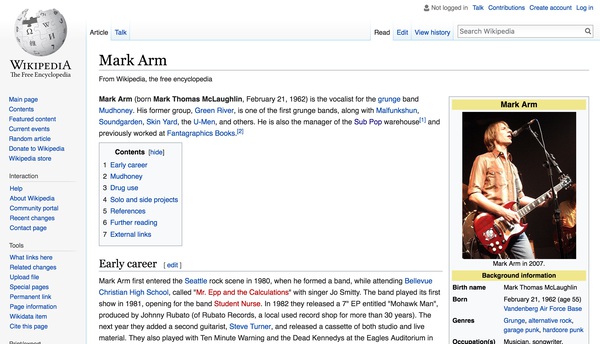 Photo courtesy of the Internet™.
Getting close to the end…
OK: the Sub Pop Mega Mart does not have cat (or dog) sweaters, nor do we sell dog bowls. If you had to put a cat in a shirt, though, I'd recommend buying this clipping./Clipping t-shirt and modifying it to suit your particular pet.
To simulate a "dog water bowl" I'd get one of these and one of these, fill them with agua, and set them close to each other (one on its own doesn't have much volume–enough for a human having coffee, perhaps, but not for a thirsty pooch, at least not the thirsty pooches I know).
Penultimately, one of the hosts of The Sub Pop Podcast finally let Sub Pop's own Sarah Cass make a podcast promo photo.
And finally, since most of the music in season 3, episode 3 is from Daughn Gibson, have a video.
Until next time, keep an eye on your musical equipment!!