Season 1 Episode 8 Mar 16, 2016
Goth Jock
Wherein you hear from Jenn Champion, mastermind of ungoogleable Hardly Art recording artist S about such varied topics as child acting, stage fright, Lemmy, and much, much more; and you get the story of how Kristin (fka Dee Dee) shifted gears from Dum Dum Girls to Kristin Kontrol.
As ever, the Sub Pop Podcast is brought to you by hosts/producers Alissa Atkins and Arwen Nicks from Sub Pop's bed sheet teepee podcast studio.
---
Show Notes
As you learned in this episode, the best way to ensure procurement of a Loser edition (that is, limited edition colored vinyl first run) of a Sub Pop LP (barring having a good buddy at your local record shoppe) is to order early from the Sub Pop Mega Mart. We (try to) make only enough Loser editions so they're all gone by street date, so if you ever see a record that you MUST have the Loser edition of, don't wait!
Now a short visual Public Service Announcement on how to spot a Loser (edition).
Look for the gold badge that says "Loser edition":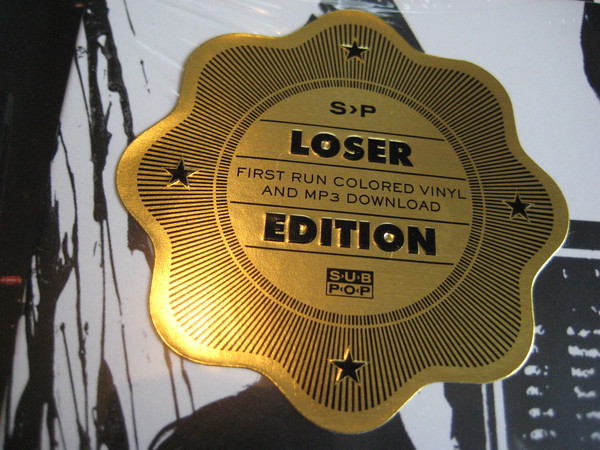 Again, look for the gold badge that says "Loser edition":
(More about Loser editions at the end of the notes! (Get excited!))
Let's learn about Jenn Champion!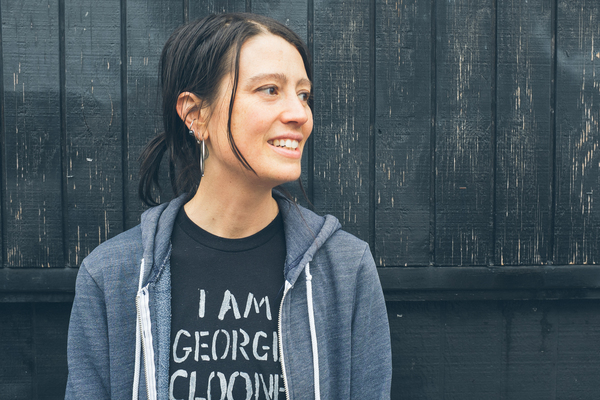 Her ungoogleable band is called S, and no it doesn't stand for anything. S's latest record is Cool Choices, released by Hardly Art in 2014 (on John Coltrane's birthday, no less).
There are a lot more great videos from Cool Choices (in fact, a fight broke out over which ONE we should put here!) – do yourself a favor and visit the S artist page at Hardly Art and follow the vid links.
So about that disasterous, miraculous S tour in 2015… It is known as "The Shredding Tears Tour." To recap, the van broke down in NYC, drummer Zach was left behind with the van, and strangers (fans of S, not, like, total strangers) gave the remaining 75% of the group rides to all of the shows they would've otherwise missed. (Zach eventually caught up. But rides from strangers got them almost all the way across the country!)
S, clockwise from top left: Zach (donut/van hero), Stacy (with dog), Jenn (mid-bite), Carrie (bicep workout?).
Photographic evidence of the van over which tears were shred: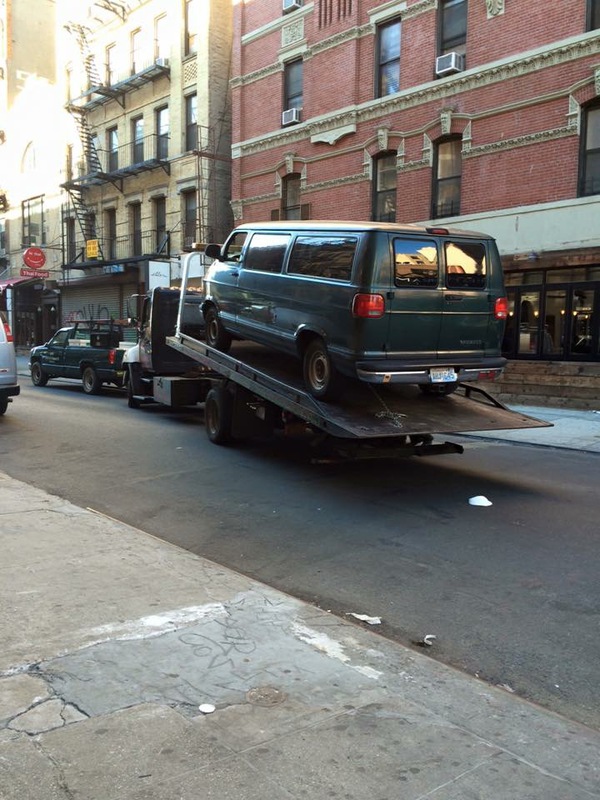 Jenn was previously in the band known as Carissa's Wierd, who underwent a big reissue campaign by Hardly Art in 2010. Check the extent. Other members of Carissa's Wierd include (then-)future Sub Pop recording artists Sera Cahoone (Sera was also in Band of Horses), Mat Brooke of Grand Archives and Band of Horses, and Ben Bridwell of Band of Horses. Ben was on the podcast earlier this season, appearing in both episodes two and three.
Learn more about Down and Out With the Dolls, the movie that Jenn and Lemmy (as in Motorhead) are both in. Described as "The raunchy, spunky tale of the rise and fall of an all-girl rock band from Portland, Oregon." Who wouldn't love that?
Rest in peace, Lemmy.
Rounding out this section, we have a visual on what the young Jenn Champion looked like when she acted in the "Is It Alive or Is It Dead?" desert infomational film that we excerpted in the episode.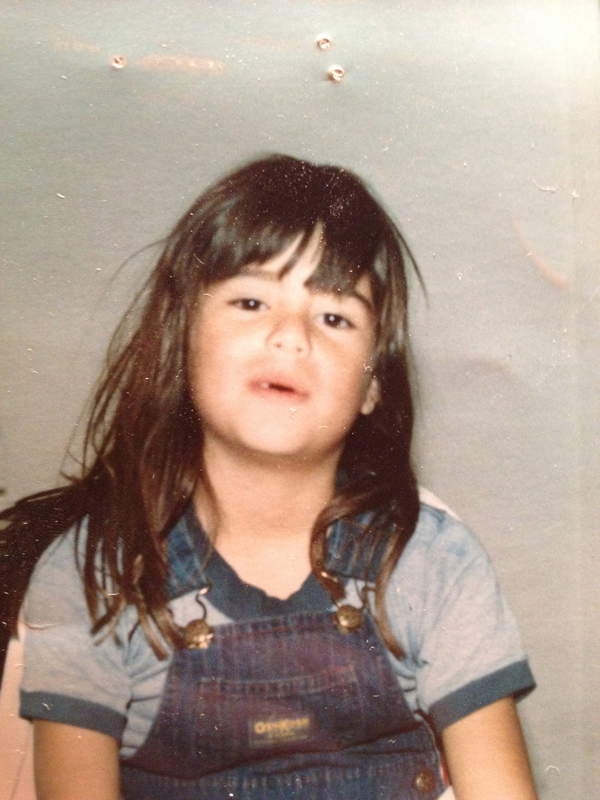 Find Jenn on Facebook and/or @jenntchampion on twitter..
Now onto Kristin Kontrol! Kristin has previously been known as Dee Dee from Dum Dum Girls. They are one and the same person. Kristin Kontrol is her new musical endeavor, and Sub Pop releases the debut Kristin Kontrol album X-Communicate on May 27, 2016.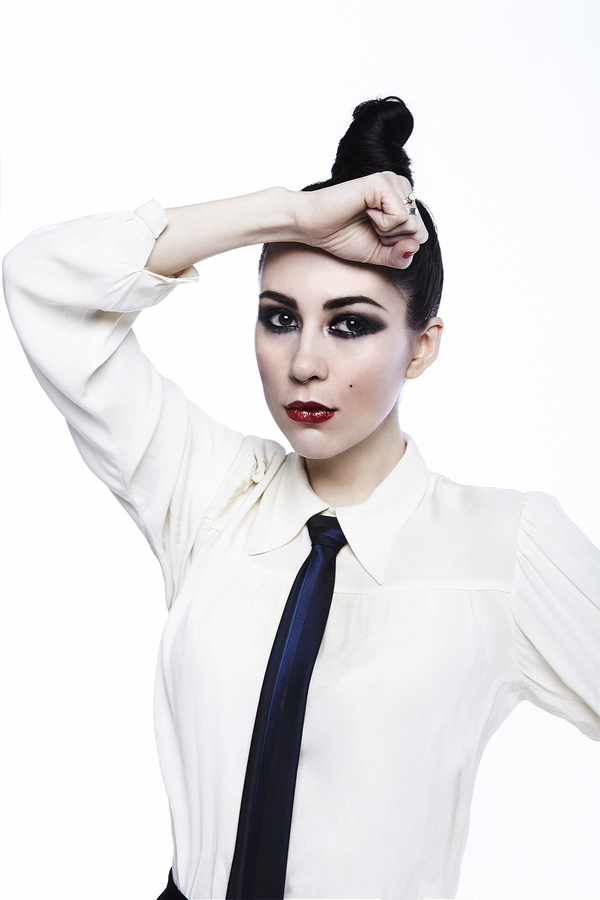 Fun Fact, Episode 8, #1: Kristin, when she was known as Dee Dee, was sometimes referred to as "Dee Dee Penny." The "Penny" was added by a magazine writer as a placeholder, but made it to print, and was picked up by many other writers over the years. But Dee Dee was always just Dee Dee. No "Penny."
Dum Dum Girls have (so far?) released 3 LPs, 2 EPs and a couple singles on Sub Pop. If you haven't heard them, they're fantastic, and you should listen to them!
A photo from Sub Pop's extensive wall-o-polaroids, featuring (L-R) Kristin's husband Brandon (of Crocodiles), Kristin, and Dean Hudson (who signed Dum Dum Girls to the label, and (sadly, for us!) no longer works for the label – Hi Dean!). The photo is from Sub Pop's 25th Anniversary One Day Only Jubilee Festival in summer 2013: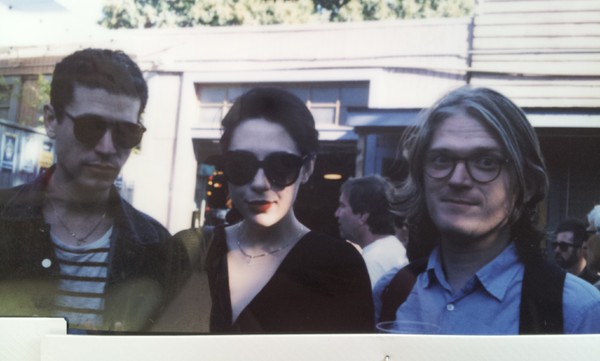 (As a bonus, in the background in between Kristin and Dean is Jonathan Poneman, fearless leader and co-founder of Sub Pop Records.)
Kristin Kontrol is on Facebook and twitter as @kristinkontrol. But that's probably not surprising. Who isn't these days?
GIF time! Here's a sample of what you can expect when you rip the cellophane off a Loser edition Sub Pop LP and throw it on your turntable: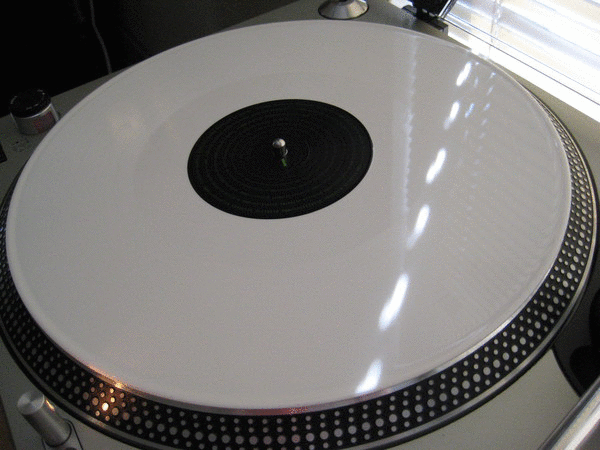 Finally, two of John Atkins' pieces that didn't get the nod for this episode's artwork. It was a close competition!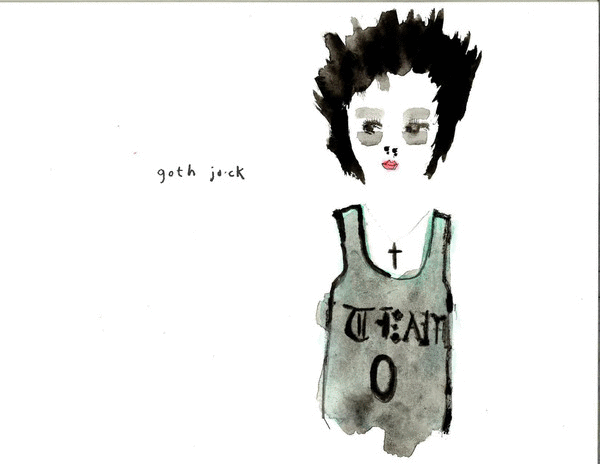 Until eppy ni-eee-ine, take care!