Season 1 Episode 3 Feb 10, 2016
Zero Money
Wherein we talk to Sub Pop's VP of A&R Tony Kiewel about how Sub Pop got into the comedy game; hear from Band of Horses's Ben Bridwell (again! welcome back!) about his mastery of the mixtape, his friendship with Sam Beam, and how all of that led Sub Pop to get into the Iron and Wine game; and get a preview of episode 4 guest Shannon Perry (of Hardly Art recording artists Gazebos).
First but not least, we finally hear from Mudhoney's (and the Sub Pop warehouse's) Mark Arm! We are moderately confident that this is the first of many appearances from Mark, if only because he works here and can't really hide from us for long.
As always, presented to you by Alissa Atkins and Arwen Nicks from Sub Pop's sofa cushion fortress studio. Featuring the interview assistances of Chris Jacobs.
---
Show Notes
Mudhoney on the Sub Pop Mega Mart because you know you need it.
If you're wondering what is meant by "A&R" in a record biz context, check out this fully generic description.
If your interest is piqued to explore Sub Pop's comedy offerings, see what's available.
Although Mitch Hedberg was never on Sub Pop (we never even spoke with him), his work was an inspiration for Sub Pop to begin releasing comedy records. If you aren't familiar with Mitch Hedberg's comedy, you owe it to yourself to delve into it. Get informed…
…and searching for Mitch Hedberg on Youtube will yield more viewing pleasure than you can probably digest in a single day.
For more info on Ben Bridwell and Sam Beam, see the Band of Horses DOTcom, the Iron and Wine dotCOM, Ben's Band of Horses at the Mega Mart, and Sam's Iron and Wine at the Mega Mart.
Speaking of Sam Beam, Sub Pop just recently (writing from Februrary 10, 2016; planet: Earth; galaxy: Milky Way) announced a new record by the duo of Sam Beam and Jesca Hoop, entitled Love Letter for Fire.
To explore Ben's pre-Band of Horses musical activities, look into Carissa's Wierd at Hardly Art.
(Someone should map out the Carissa's Wierd family tree. In a format suitable for framing. Contact us when you're finished. There's this but it needs to be updated, and I want visuals: boxes and lines and arrows!)
Sam and Ben play each other's songs on World Cafe. (Be aware: the first three songs on that page appear to belong to a band totally unrelated to Sam & Ben. For Ben & Sam's songs, go to where it says "Set List" and lists two songs, "Joy" and "No One's Gonna Love You".)
Some info on the Bridwell+Beam collaborative covers album, Sing Into My Mouth.
All Things Considered story about Sing Into My Mouth, the "ultimate mixtape."
Much more on Gazebos in the next episode.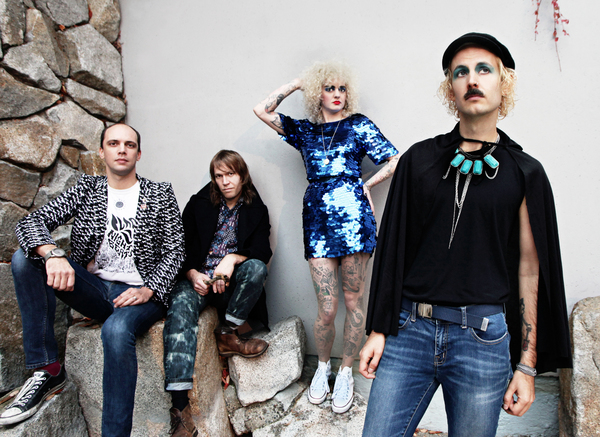 Enjoy a bonus pigs GIF from the phenomenal options John Atkins provided us for this episode's artwork.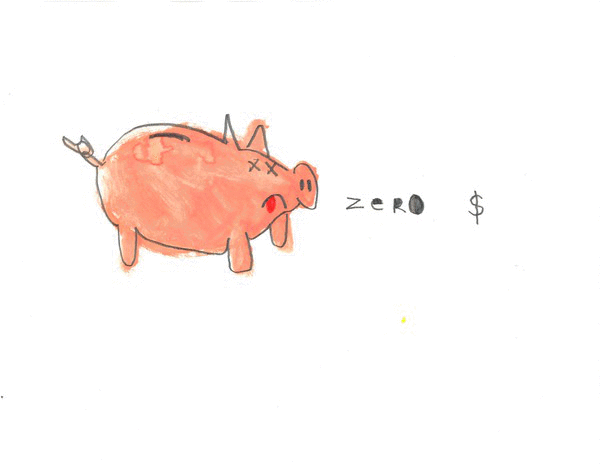 Until next time… stay safe!