Season 1 Episode 7 Mar 9, 2016
Prom Date
Wherein we taco to Tacocat (Hardly Art recording artist!) about The Powerpuff Girls theme song which they perform (What?! Wow! Cool!), their new (to now) album Lost Time, and where all that candy comes from; and we speak with Cullen Omori, Sub Pop recording artist, about a (hypothetical) magic typewriter, time travel, his unique approach to key management, and more.
As always, this episode is brought to you promptly by hosts/producers Alissa Atkins and Arwen Nicks from Sub Pop's podcast recording studio which has been favorably compared to a "treehouse on the ground"(?).
---
Show Notes
If you want the same sense of relief of not seeing a baby stroller rolling into the street, head over to the Sub Pop Mega Mart, paying particular attention to our large collection of iconic Sub Pop logo tshirts, pre-orders (get your Loser editions!, and, heck, check out this highly miscellaneous assortment of things. We're Known For It™.
First up, Tacocat! (Follow that link and read their bio to witness Lindy West successfully deploy the phrase "Nokes jokes.")
Here's photographic evidence that Tacocat exist(s):
In the show you heard Tacocat members Emily Nokes and Bree McKenna tell the story of Tacocat making the theme song for the new The Powerpuff Girls show on Cartoon Network.
The Seattle Weekly did a short interview about the Powerpuff Girls situation with Emily Nokes. Look at it just to see the artist's rendition of Emily with a Powerpuff Girl on her shoulder. Amazing!
OH! Tacocat's new record Lost Time is being (was?) released by Hardly Art on April 1, 2016 (NO fooling!). Get it now! As mentioned in the show, Lost Time is produced by Erik Blood.
Raccoons keep coming up. (Maybe because we subconcsiously understand that raccoons will take over the Earth someday (soon).)
Anyway… it didn't make it into the show, but Emily (Nokes) and Arwen (Nicks) have taken to the social media channels to help each other discover and "surface" pictures of (cute) raccoons. Like this entire instagram account.
We didn't have a chance to sit down with Eric and Lelah (one half of Tacocat, and two thirds of the 75% of Tacocat who live at Spruce Haus), but, as promised, here they are at the prom together.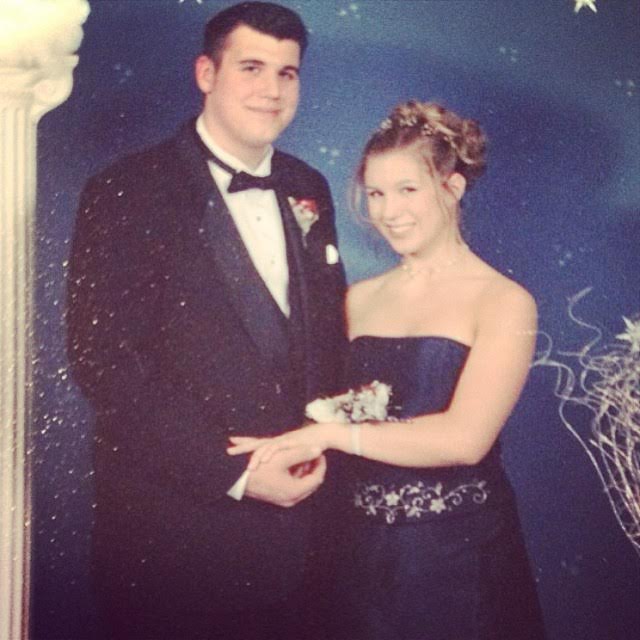 Moving on to Cullen Omori!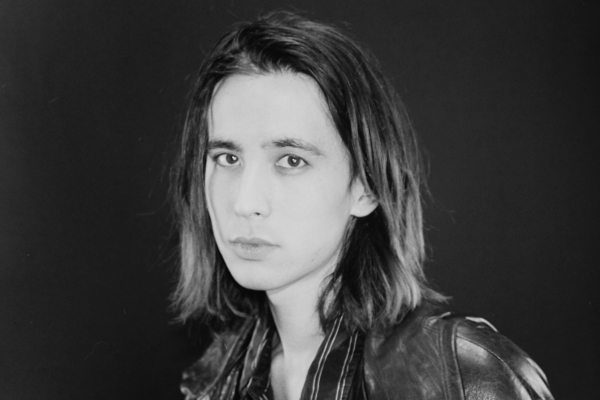 New Misery, Cullen Omori's debut album, is releasing on March 18, 2016. Brace yourself for it!
Vice Media Conglomerate subsidiary "I-D" published a nice piece on Cullen, including debuting his song "Synthetic Romance." Recommended reading/listening.
Cullen has a good point about how he'd use the magic typewriter. The 10 billion dollars would be a pretty good replacement for the wish-granting typewriter… ya know… now that you mention it. (The question came up because Cullen recently watched Goosebumps (starring Jack Black) on a plane.)
This is a little more timely than I like to be in a show note (I do have standards), BUT Cullen is playing at Sub Pop's South X South West "Back By Zero Demand" showcase at SXSW2016 (Friday, March 18, 2016 to be exact; we're talking Austin, TX here). Also appearing are past podcast guests Mass Gothic and So Pitted. Not to mention the other three artists that are playing…
Finally, here are two GIFfed up pieces of John Atkins' art we didn't use for our "official branding" this episode.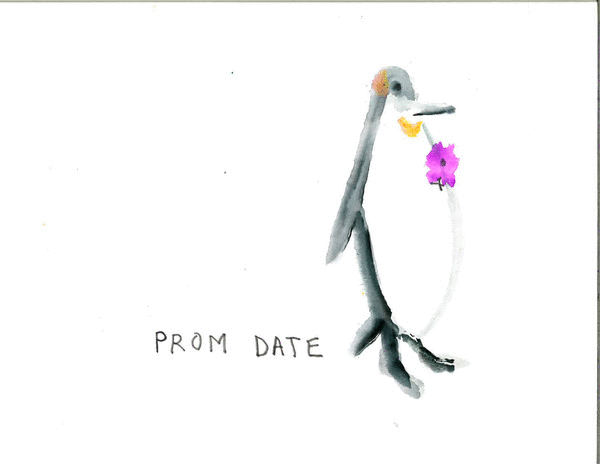 Stay cool until episode eight!