Season 3 Episode 1 May 23, 2017
The New Brunswick Connection
In the premier episode of season three, hear from former Sub Pop head of A&R, Joyce Linehan about the whys and wherefores of Sub Pop's 1990s New Brunswick connection, A/K/A, "invasion of Halifax."
As you've certainly become accustomed, this episode is brought to you by Sub Pop Podcast hosts/producers Alissa Atkins and Arwen Nicks.
---
Show Notes
Welcome to the first episode of season three! The topic of this episode is Sub Pop's mid-90s "invasion" of Halifax(, Nova Scotia, Canada), or as some would put it, "The New Brunswick Connection." (I guess the invasion spanned both provinces.) The invasion/connection consists (mostly) of three artists the label signed in the 90s: Eric's Trip, Jale, and The Hardship Post.
(Sub Pop band Jale is not to be confused with Sub Pop band Jaill.)
Answering this mystery (submitted by a listener!) led Arwen to Boston, MA(, USA) and to Joyce Linehan, former head of A&R at Sub Pop Records.
For more background on Joyce Linehan (The Decider) read this 2014 Boston Magazine article, which gets into her punk rock history, the Elizabeth Warren connection, and more.
For a little bit more of the story of Courtney Love writing a song entitled "Doll Parts" in Joyce Linehan's house, see this "metro.us" article.
Sub Pop trivia and multimedia time!
Fortunately, the Nova Scotia / New Brunswick bands existed and were touring at a time when Sub Pop's actual physical Mega Mart existed in downtown Seattle, so there are polaroids.
Eric's Trip: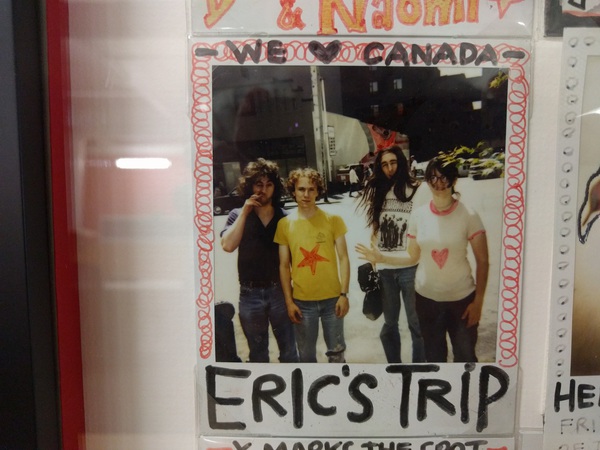 Jale: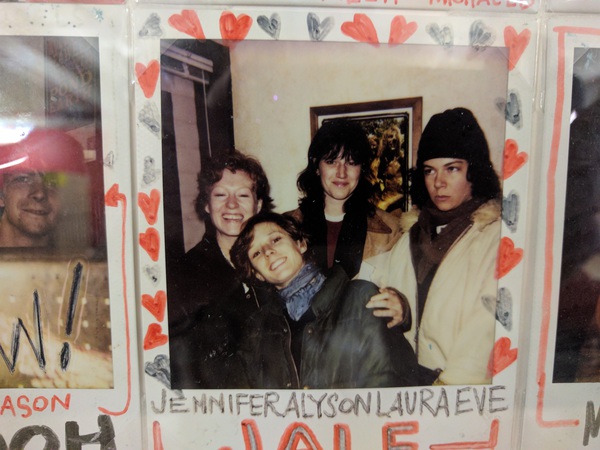 The Hardship Post: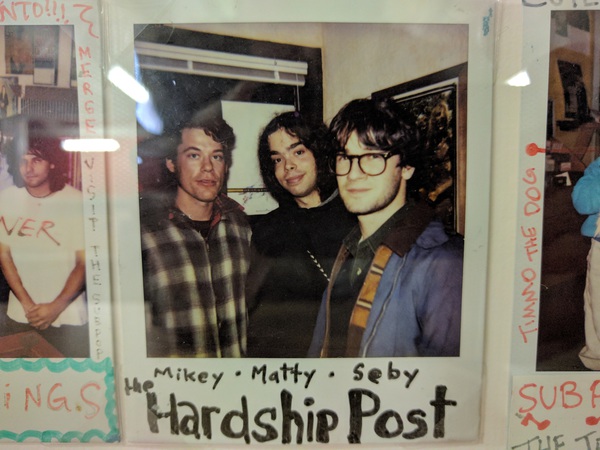 Velocity Girl was Joyce's first signing to the label. Let's hear that song again…
Joyce also signed (I think?) Scud Mountain Boys to the label…
… and continued to work with Pernice Brothers and/or Joe Pernice after her and Scud Mountain Boys's time at Sub Pop:
Joyce was managing Six Finger Satellite in the early 90s, which somehow (combined with a trip to Montpelier) caused her to be employed at Sub Pop. Unfortunately, there are no known videos of Six Finger Satellite.
That's it for the New Burnswich Connection. Here are some GIFfed up John Atkins illustrations that we did not use to illustrate this episode.
Until next time…..!
Songs from this Episode
Hole - Doll Parts