Season 2 Episode 7 Nov 23, 2016
Pissed Jeans
This week, in a post-(2016-)election daze, we speak with Sean McGuinness (drums) and Matt Korvette (voice) of Sub Pop recording artist band Pissed Jeans.
This episode, entitled "Pissed Jeans," is brought to you by hosts/producers Alissa Atkins and Arwen Nicks from the Sub Pop Podcast burlap bubble bunker.
---
Show Notes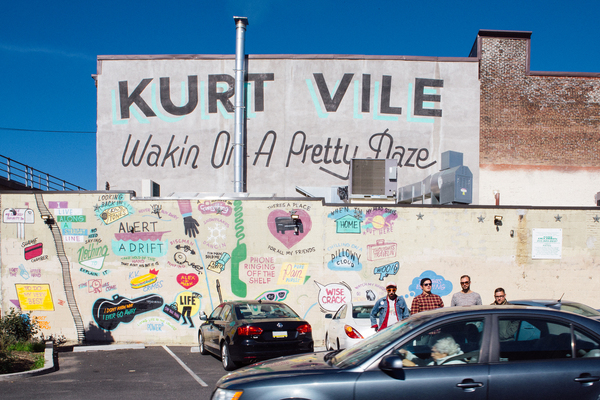 Indeed, this week's episode of the Sub Pop Podcast is not an epic about a hobbit battling an orc. No, it's an interview with the vocalist and drummer of the great (also gutteral, also in your face, also gnarly, also punk rock) band Pissed Jeans. That vocalist and drummer are called, respectively, Matt Korvette and Sean McGuinness.
Pictured below, Matt and Sean, respectively, from approximately last week.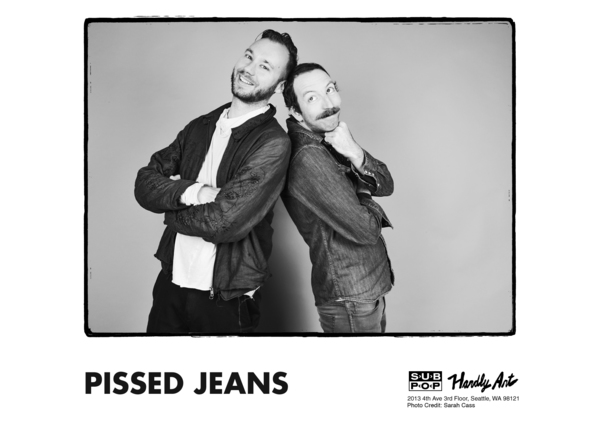 Pissed Jeans have a new record, entitled Why Love Now coming out on Februrary 24, 2017, but that's not why they're on the podcast this week.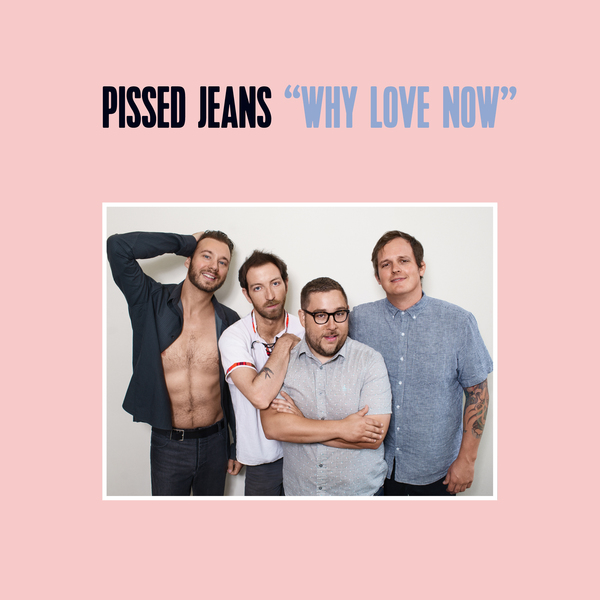 Pissed Jeans have a website. On it now (or at least when I looked at it), you can see a photograph of Jonathan Poneman (owner, Sub Pop), Randy Huth (bass, Pissed Jeans), and Kim Thayil (guitar, Soundgarden). In fact, I'll just show you the photo to save you tapping on your device: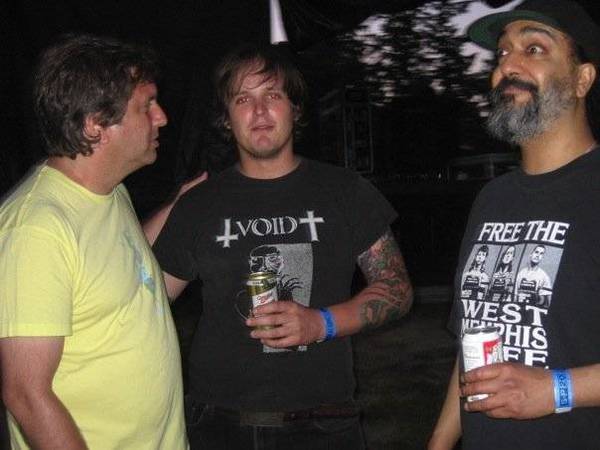 I have to assume the photo was taken at Sub Pop's now (in)famous Silver Jubilee Celebration in Georgetown, Seattle, Washington in August 2013.
Pissed Jeans have put out a bunch of records, most of them on Sub Pop Records. Take a look at records you can buy or see everything they've put out on Sub Pop (but be careful there, the collector nerd might start to sweat).
Pissed Jeans have an extensive videography. Two videos specifically mentioned in the episode are
and
This is as good a time as any to delve into the question, "Who is the man sitting in the recliner in the 'Bathroom Laughter' video?" Well, that man is Mark Proksch, a/k/a Kenny "K-Strass" Strasser (the yo-yo master), a/k/a Chef Keith Gerke (alleged author of Leftovers Right: Making a Winner of Last Night's Dinner. Here are some of his "greatest hits":
This guy is brilliant. Is he on the level of Longmont Potion Castle? Only history can be the judge.
Mark Proksch is also in some TV show called "Better Call Saul" not to mention a bunch of other shows/things if you believe his twitter bio (which I do).
Again, lots more Pissed Jeans videos.
Matt Korvette has a place where he writes record reviews. He looks to be fairly prolific in the endeavor.
I will quote from Arwen: "Sean McGuinness doesn't have a blog where he reviews records but he did write this!" Where "this" is this.
Lindsay Hunter is the author that Matt Korvette befriended after Lindsay mentioned in an interview that she was a big fan of, and gets inspiration from, Pissed Jeans. It's even been said that Lindsay Hunter's work has a "Pissed Jeans vibe." I, for one, want to check out her latest novel, Ugly Girls. If all that weren't enough, Lindsay Hunter performs on the new PJ record on the song "I'm a Man" (which is excerpted in the episode). Check out her blog—you'll be doing yourself a favor.
With a name like "Pissed Jeans," of course there are lots of opportunities for fun phrases.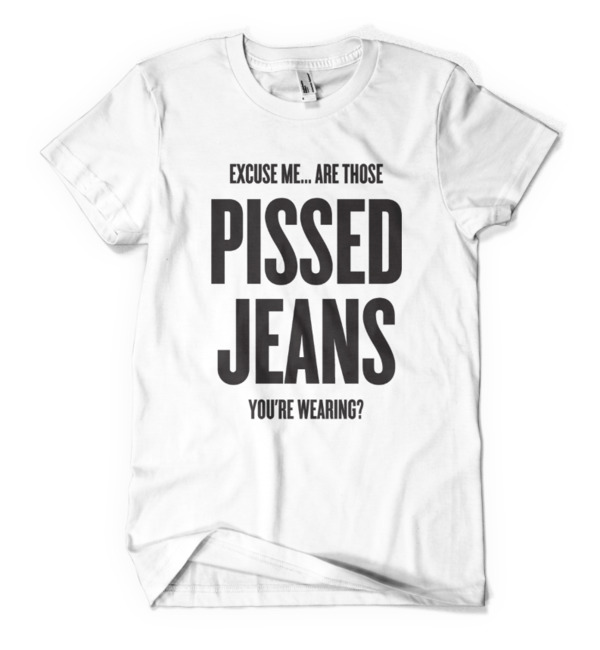 Also opportunities for major news outlets to never say your band's name…
But, on the other hand…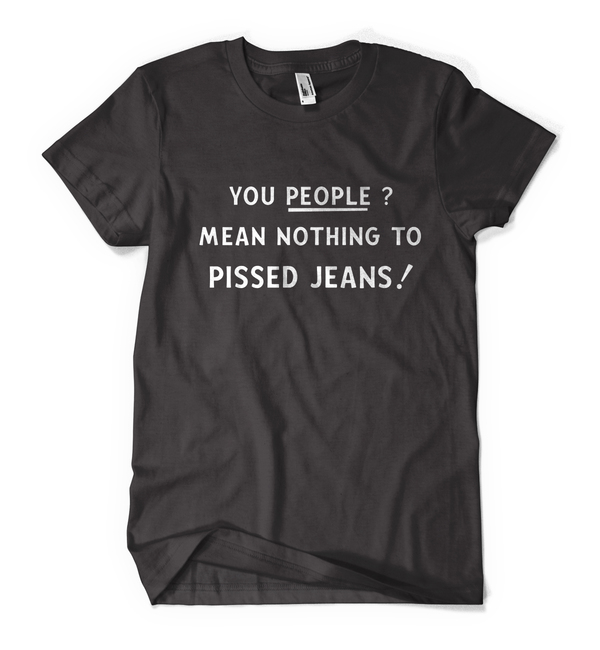 Here's Sean with some kid who is either really tired or just has better things to do.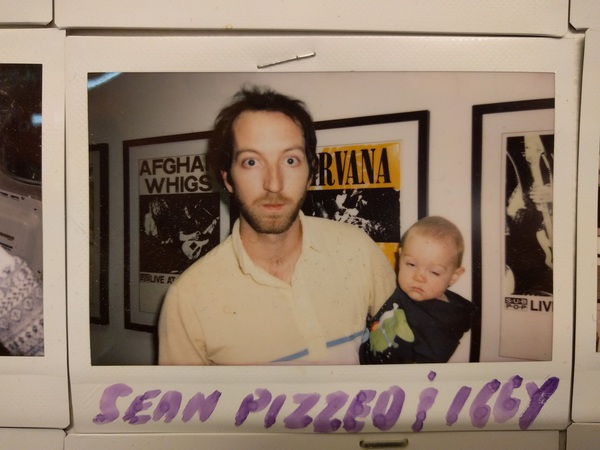 Hey, a new A Tribe Called Quest record just came out!
In a non-precedented move, there is no bonus GIF from John Atkins this week.
Until next week…