Season 2 Episode 9 Dec 21, 2016
More Entertainment
Welcome to part one of our interview with Josh Tillman, the brains behind Father John Misty. (Hear part two, released concurrently!)
This episode 9, the penultimate episode of season 2, is brought to you by hosts/producers Alissa Atkins and Arwen Nicks, from the Sub Pop Podcast's Podcast Studio "A".
---
Show Notes
This is part one of a very special two-parter episode (listen to part two here) where Arwen talked to Josh Tillman of Father John Misty for five to fifteen hours (of which we get to hear just over an hour).
Josh Tillman
Are you unsure if you want to listen to these episodes and you somehow found yourself at the show notes first? Great! Read this Stereogum article about Josh's appearance at the New Yorker Festival, and if you're intrigued, go ahead and listen to these two episodes.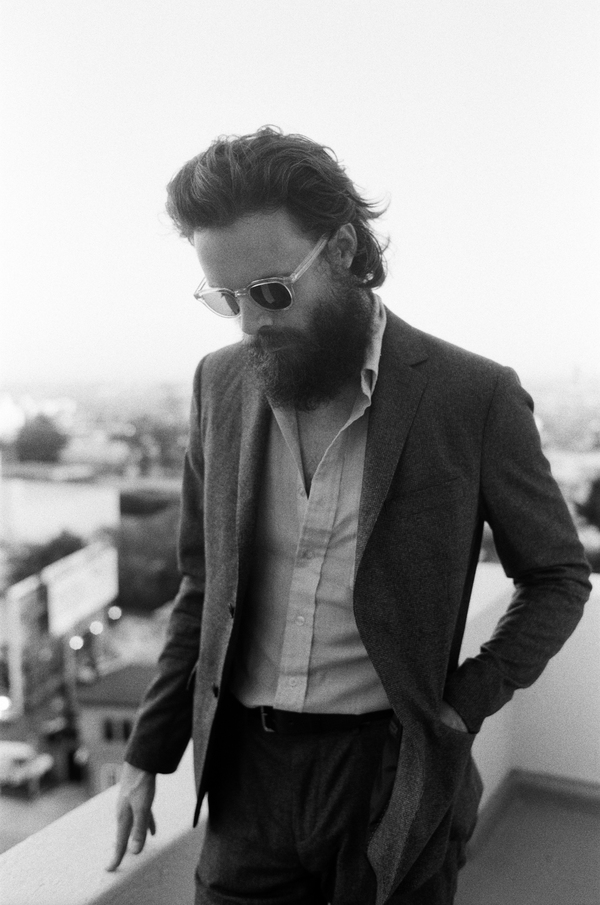 OK, let's have a tiny bit of history. Josh Tillman is, of course, famous for being the man behind Sub Pop recording artist Father John Misty. Before he started Father John Misty he was playing drums in (also Sub Pop recording artist) Fleet Foxes. Before, and I believe during, his tenure in Fleet Foxes, Josh was releasing records under the name J. Tillman.
Father John Misty released LP #1, Fear Fun, in May 2012. LP #2, the packaging-acclaimed(*) I Love You, Honeybear followed in February 2015. People love these records, and many television appearances followed.
(*: The packaging of the deluxe version of I Love You, Honeybear was nominated for some sort of packaging award, despite warping the records the packaging was supposed to protect, violating arguably the foremost requirement of a record package. Go figure.)
At some point this heart-shaped record was released.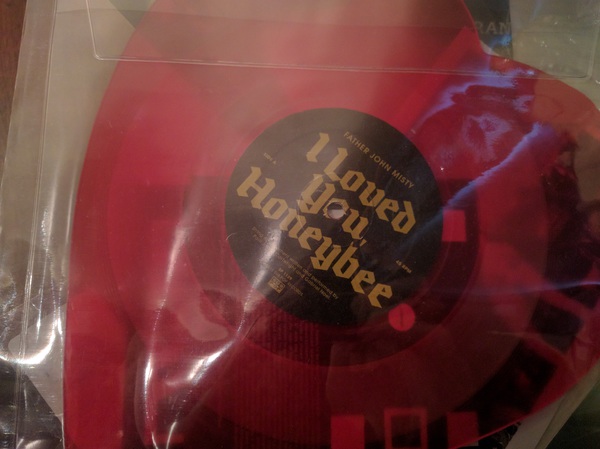 Hear it.
The most recent rumblings from Father John Misty is summer 2016's single "Real Love Baby". (Is the baby real or is the love real?)
That brings us to now.
Arwen starts off the episode asking about a "rant" Josh had in Philly. Here's proof.
"Nancy From Now On" is the second song on Fear Fun and it has a video.
(Of course there are many more Father John Misty videos.)
Since Josh mentioned Leonard Cohen here is a video of him covering "Bird on a Wire."
Very nice.
For the third time this season, here is the Father John Misty / TAD / The Shining homage / tribute / merch piece.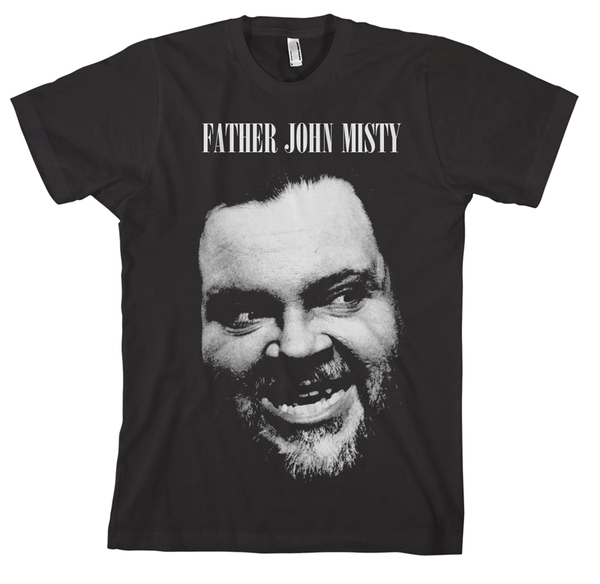 You can buy it at the Mega Mart if you want to.
(First mention is in the show notes for episode 3 because members of Clipping made the soundtrack for the movie Room 237, the documentary about the movie The Shining. Second mention is in episode 4 because Tad. I believe this now constitutes "full circle" unless we can get Stanley Kubrick on season 3. If so, I'll show you this shirt again, but if we can get Stanley Kubrick that means we can do crazy magic, so I might not have to write these show notes anymore! Even though I like writing these show notes!)
Here is a polaroid of Josh Tillman at the airport.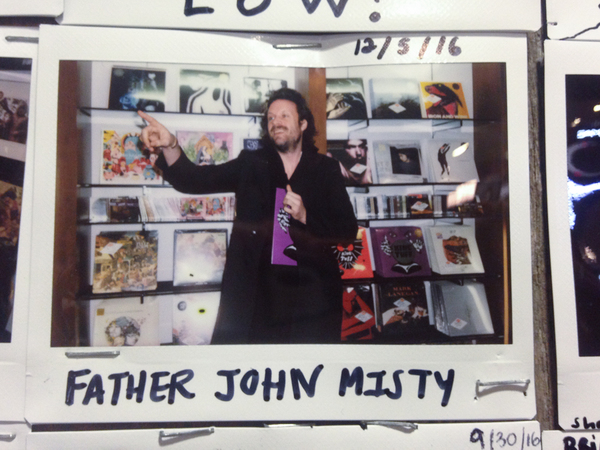 Meet me over at episode 10's notes to continue this rollicking good time.