Season 1 Episode 4 Feb 17, 2016
Roog Poo
Wherein we talk to Kyle Thomas of Sub Pop recording artist King Tuff (and Happy Birthday!) about raccoons, stoop culture, and rope hats; hear from Shannon Perry of Hardly Art recording artist Gazebos about tattooing, outsider-ness, honesty, and the truth; and get a brief look at episode five. (Did someone say Jon Benjamin? That Jon Benjamin?!?)
Least but not most, get a feeling for Sub Pop's stance on the possible future role of artisanal paper in our commerce arsenal.
As always, brought to you by our own Alissa Atkins and Arwen Nicks from Sub Pop's duct tape and twine studio.
---
Show Notes
While there are currently no paper products sourced from high quality dryer lint in the Sub Pop Mega Mart, this attractive Sub Pop crew neck sweatshirt will certainly get you on your way to producing high quality lint (dryer not included).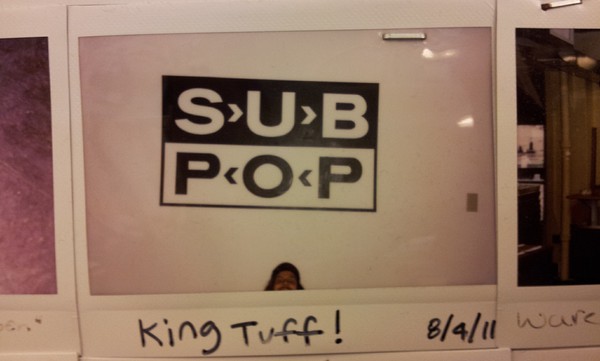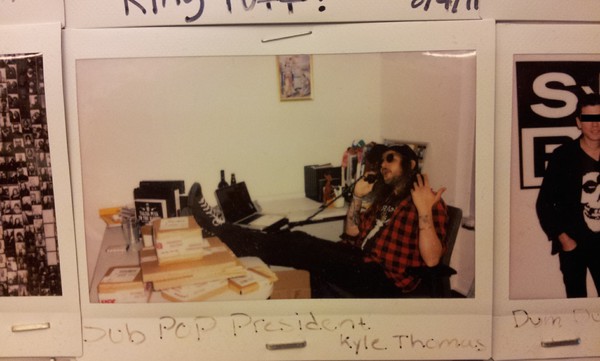 King Tuff… where to start? Info from subpop.com, find records (and shirts and things) at the Mega Mart.
Kyle is @kingtuffy on instagram and twitter.
RE: Kyle's hat. I will save you doing an image search.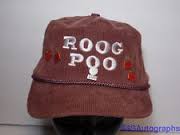 Google thinks it knows better. It doesn't: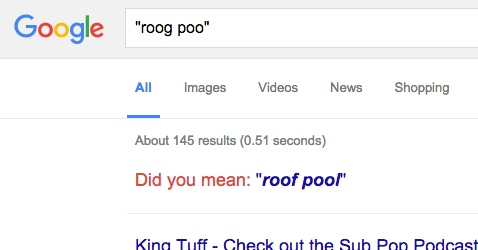 Lately (writing from February 2016, Earth time), Kyle has been being a "Mugger"… as in Ty Segall & The Muggers!
Some people might not know it, but the first Kyle Thomas group Sub Pop released was Happy Birthday in 2010, with their excellent LP creatively entitled Happy Birthday. If you're keeping score at home, that's in between King Tuff's 2008 LP Was Dead and King Tuff's first Sub Pop LP, King Tuff (2012).
Moving on to Shannon Perry and Gazebos!
Info on Gazebos at hardlyart.com and buy their new (debut!) record Die Alone. (Can you say "gold foil"?)
Gazebos use twitter (friend them!).
Valentine's Tattoo Co. is Shannon Perry's shop. Check it out!
Coincidentally (or maybe it's a conspiracy), the latest photo on Shannon Perry's instagram (as I write this) is a photo of Shannon Shaw (of Shannon and the Clams) – one of next week's guests. What are the odds?
A couple of John Atkins' pieces we didn't use for this episode's art:
Until episode five…