Season 1 Episode 5 Feb 24, 2016
Treehouse
Wherein we speak with Jon Benjamin (yes, that Jon Benjamin) about treehouses of his youth and what he's working on now; catch up with Shannon and Cody of Hardly Art recording artist Shannon and the Clams about visits to friends' houses; and, first but not least, get a Sub Pop listening recommendation from (new-ish, but long part of the family) Sub Pop artist Heron Oblivion.
As ever, beamed straight to your head piece from Sub Pop's lean-to podcast studio by your hosts Alissa Atkins and Arwen Nicks.
---
Show Notes
If music is the soundtrack to your life (and really, what else could be?), head over to the Sub Pop Mega Mart and see what we can offer you. You could do WAY worse than starting with our iconic logo tshirts.
This is what Heron Oblivion looks like: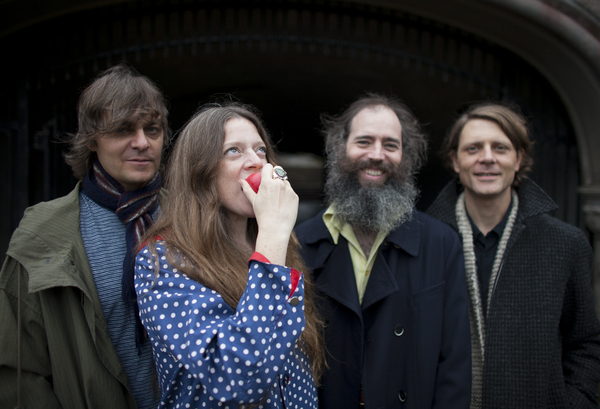 Heron Oblivion's debut album, Heron Oblivion is available to buy now, and comes out on March 4, 2016. Find them on twitter: @HeronOblivion.
As I'm sure you're aware, two members of Heron Oblivion (namely, Ethan Miller and Noel Von Harmonson) were members of the much acclaimed Comets on Fire, who put out two great records on Sub Pop in the mid-2000s. Hmmm, neither of those records is in print on vinyl. Someone should think about reissuing them!
For your Sub Pop history lesson today… Heron Oblivion kicked off the show by recommending Wolf Eyes.
Definitely a recommended listen if you've already got Mudhoney and The Postal Service covered.
We had the pleasure of working with Wolf Eyes in the mid-2000s, doing three releases with them. At the time of this writing (late February 2016, standard Earth time), those three releases represent 1.09% of Wolf Eyes' output. Check out their (probably not even complete) discography to get an idea of what "prolific" can mean.
Still with me? Next up we've got the great Hardly Art's Shannon and the Clams, whose latest and greatest Gone by the Dawn came out in September 2015.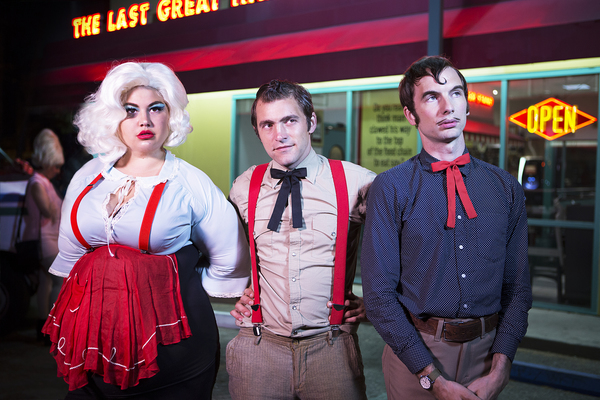 Shannon and the Clams also twitter: @shanandtheclams.
Arwen interviewed Shannon & Cody (who were dressed as a vampire and an alien) on Halloween night. Arwen dressed as Waldo (as in Where's Waldo – warning: that appears to be a Flash site – if it ain't broke don't fix it!). But no photographic evidence of this Waldo costume exists, so here is a dramatic reenactment: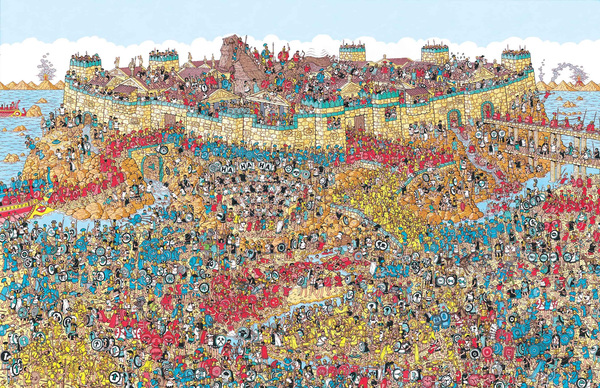 In the most shocking moment of my day so far, I learned that who I have always known as "Waldo" is known in most of the world (outside the two northernmost North American countries) as "Wally". I'm not sure how I feel about this new piece of knowledge.
But forget Wally/Waldo! Where's H. Jon Benjamin?? (To be clear, at The Company the man is officially only (and always) referred to as "Jon Benjamin - Jazz Daredevil" (yes, that record is indeed sold out (sorry)).)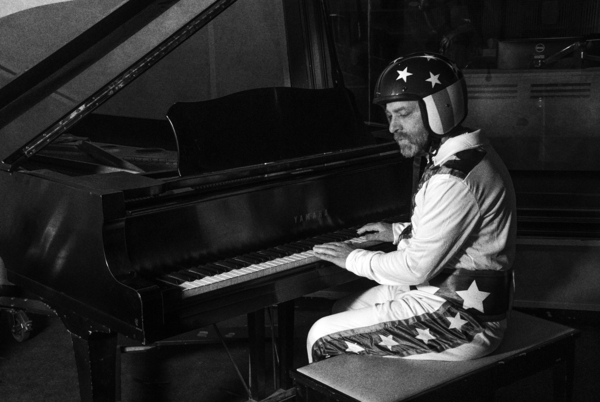 Remember when we heard from Tony Kiewel in episode 3 about Sub Pop and comedy? If not, for now all you need to understand is that Sub Pop has put out a clutch of comedy albums. Jon Benjamin's is the latest, and… I was going to say "most conceptual," but Eugene Mirman's latest (still available as a bathrobe, btw) is pretty out there, conceptually. We're talking apples and oranges here, though. Jon's… er, excuse me, Jon Benjamin - Jazz Daredevil's record is a concept never before attempted.
H. Jon Benjamin has done a TON of work. Check his IMDB entry for all the details. We're going on a quick highlight tour now.
I don't know from Reddit, but around the release of Jon Benjamin - Jazz Daredevil: Well I Should Have… *, it looks like Jon took over Reddit and made people ask him anything.
Penultimately, Jon Benjamin twitters, too: @HJBenjamin.
We leave you with this week's animated gif, courtesy of John Atkins, Sub Pop Podcast illustrationist par excellence.