Season 2 Episode 8 Nov 30, 2016
First Take
We talk artistic process and much more with two artists who have been in the game for a minute: Kathleen Hanna (Bikini Kill, Le Tigre, The Julie Ruin, more) and Jesca Hoop (also lots of things).
As usual, this episode eight is brought to you by hosts/producers Alissa Atkins and Arwen Nicks from the Sub Pop Podcast Brown Room.
---
Show Notes
The quality you've come to depend on with the variability you've come to expect.
Kathleen Hanna
First up on the show is the amazing Kathleen Hanna.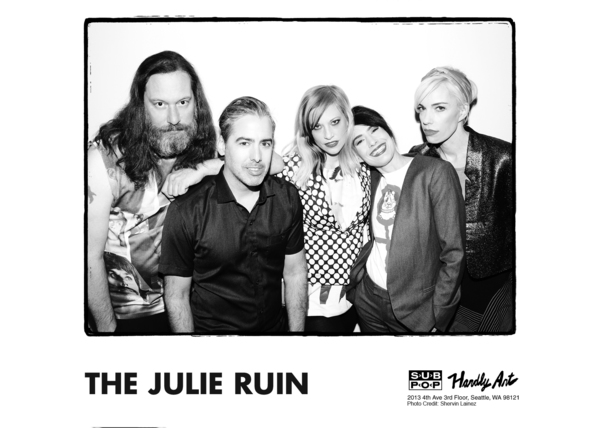 (Kathleen Hanna is second from the right in that photo.)
Kathleen's connection to Sub Pop-land is that her once and current band The Julie Ruin is, as of earlier in 2016, a Hardly Art recording artist. They released their most recent album Hit Reset in July 2016.
But Kathleen has been active in music since at least 1990, when the super influential group Bikini Kill formed. Bikini Kill and Kathleen Hanna helped instigate the Riot Grrrl movement. If you don't know what Riot Grrrl is, I don't think I have room here to explain it, but this captures the kernel of the idea:
Bikini Kill believed that if all girls started bands the world would change. They actively encouraged women and girls to start bands as a means of cultural resistance. Bikini Kill was inspired by seeing Babes in Toyland play live and attempted to incite female participation and build feminist community via the punk scene. They used touring as a way to create an underground network between girls who played music, put on shows and made fanzines. This independent media making and informal network created a forum for multiple female voices to be heard.
(from the "about" page at bikinikill.com)
Here's the dismissive 2.5 out of 5 star Bikini Kill review from 1993 that Alissa and Arwen mention in the show.
Post-Bikini Kill, Kathleen formed Le Tigre who put out three full length records between 1999 to 2004.
Which brings us to The Julie Ruin (of course, skipping a whole, whole lot of stuff in there…). TJR self-released their first album, Run Fast in 2013. Hit Reset is their second album.
(See a lot more The Julie Ruin videos.)
Kathleen is also the subject of an excellent documentary film called The Punk Singer from 2013, which delves into some serious health issues that Kathleen faced (which were briefly alluded to in the podcast). I recommend viewing it if you have any interest in Kathleen's music (past or present), the punk/independent/whatever scene of the 90s to the present, or if you just like to see a good film from time to time. If you enjoy the Sub Pop Podcast you'll get something out of The Punk Singer.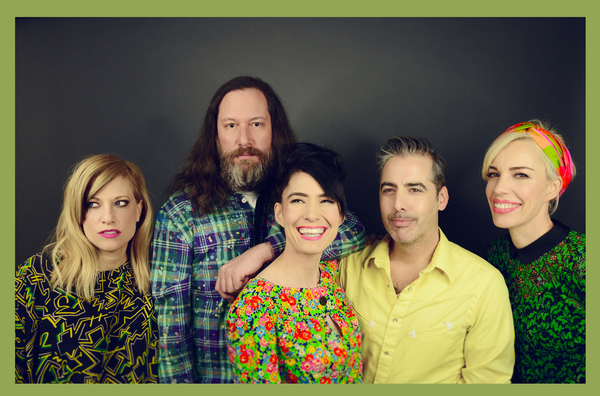 OK, moving on…
M-E-G-A-M-A-R-T-dot-S-U-B-P-O-P-dot-com
You try to name Sub Pop bands as fast as you can with a microphone in your face. It's not easy! Here's what Arwen and I came up with in the show, transcribed for your comfort. You should buy a record by at least one artist on this list. Make a game out of it!
Jesca Hoop
Second up is Jesca Hoop!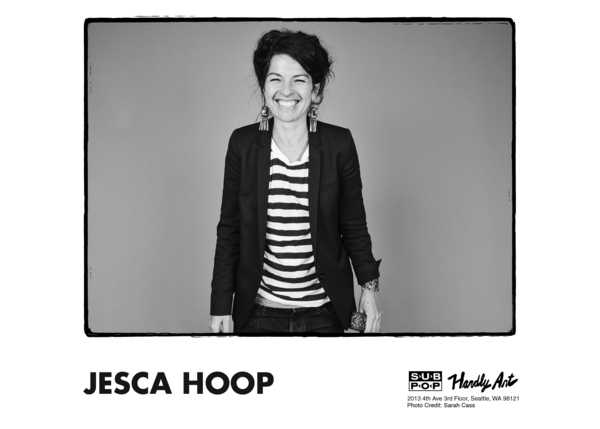 Jesca's first appearance in Sub Pop-land was, I believe on the Shearwater covers album Fellow Travelers. Then she and Sam Beam (Iron and Wine) made an album for Sub Pop in 2016 called Love Letter for Fire. (We talked to Sam on episode two this season.)
And then (surprise surprise!), next thing you know we/Sub Pop are working with Jesca Hoop as a solo artist! We just very recently announced this working relationship, and at the same time let the world know that Sub Pop will be releasing Jesca's album Memories Are Now on February 10, 2017 (you can order it NOW).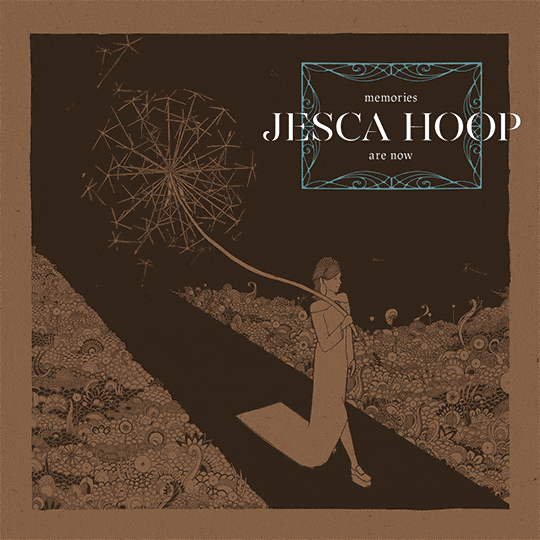 Album Cover Design by Dusty Summers, Illustration by Melanie Knott, animation by Jorge Canedo Estrada
Jesca's career is over a decade strong and includes working with a long long list of people. For starters, Tom Waits plays a role in Jesca's ascent as a musical artist. I'm not sure how accurate it is (who does?), but her wikipedia page has a lot of interesting tidbits in it. We at Sub Pop are really happy to have her on the label now.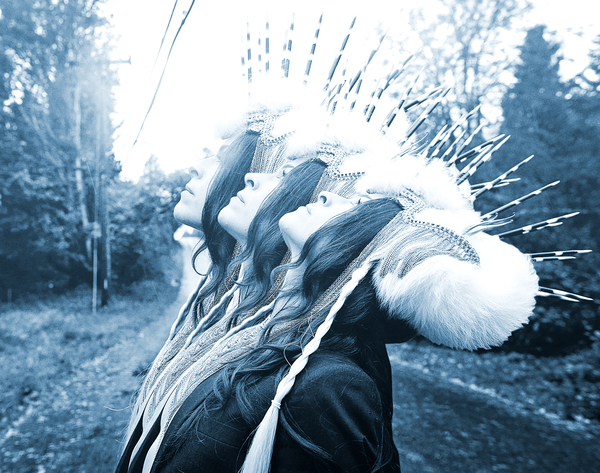 Bonus Beatz
So much bonus this time.
Arwen recommends the Offshore Podcast. I haven't had a chance to listen to it yet, but only because I'm writing these notes!
Alissa dug deep this week, letting Leonard Cohen's passing lead her to discover (or rediscover) the music of Roberta Flack, particularly the album First Take, which contains a cover of the Leonard Cohen song "Hey, That's No Way To Say Goodbye".
And of course what Leonard Cohen cover doesn't lead to a Lil' Kim song? In this case we have Lil' Kim's "Queen Bitch" from 1996 which samples the Roberta Flack version of "Hey, That's No Way To Say Goodbye".
Penultimately, as promised, we have a short video clip of Arwen (with Jenn Champion in there too!) wanting to be:
Finally, the second through fourth takes of "First Take", by John Atkins: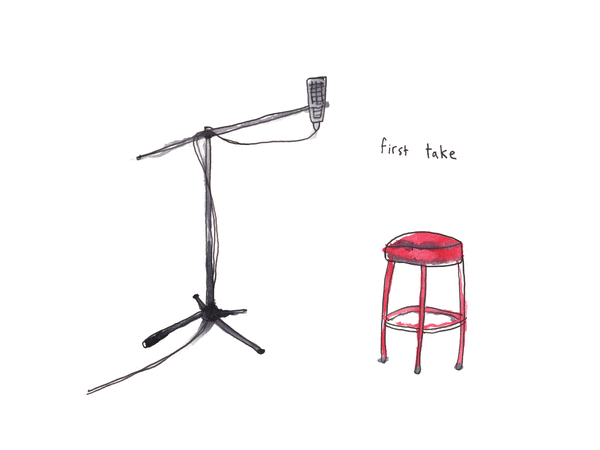 We won't have a show next week, so until two weeks from now (but beyond that, too): Take Care!